On the eve of the Dragon Boat Festival, on the evening of June 21st, "Cool Summer · Beautiful Litchi in Huangtian" - Huangtian Litchi Cultural Festival, produced by LCF, sponsored by Huangtian Co., Ltd., co-organized by Huangtian Agricultural Company and Huangtian Litchi Development Association, was held in Shenzhen Huangtian Park, Hangcheng Street, Bao'an District, officially kicked off.

With the theme of litchi, this Huangtian Litchi Cultural Festival has created a brand-new Huangtian Litchi IP——Huang Xiaoli, combined with the current most popular trend music culture, driving Huangtian Litchi out of the circle in an atmosphere of fun for all, and promoting rural revitalization .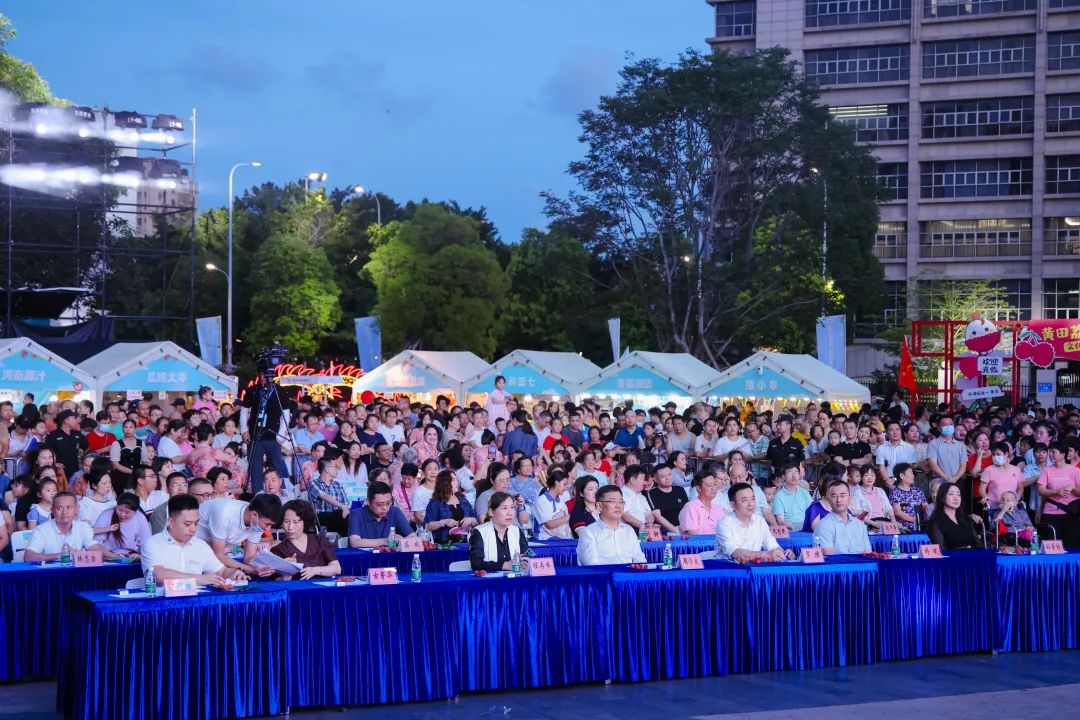 At the opening ceremony, Zhou Xueliang, member of the Standing Committee of the Baoan District Committee, Director of Propaganda, Sun Xiaoyun, Vice Minister, Feng Yingxia, Secretary of the Party Working Committee of the Bureau of Culture, Radio, Television and Sports, Cheng Zaifeng, Deputy Secretary, Chen Weilin, Financial Media Center, Luo Wei, Secretary of the Party Working Committee of Hangcheng Street, and Liu Bin, Deputy Secretary Other leaders, as well as Ruan Zhonggan, chairman of Huangtian Cooperative Co., Ltd., Tang Guolin, chairman of Anxinbao Technology, and Ms. Long Pingfang, founder and president of LCF, attended the opening ceremony. Together they lit up the start-up device and witnessed the birth of the new IP Huang Xiaoli of the Huangtian Lychee Culture Festival.


During the event, Liu Bin, Deputy Secretary of the Party Working Committee of Hangcheng Sub-district, and Ruan Zhonggan, Chairman of Huangtian Joint Stock Cooperative Company, both delivered speeches. They emphasized that Huangtian Litchi has become the brand name card of Hangcheng Street and even Baoan District, and has been widely recognized across the country. Now, we will also add music, market and other national activities to promote Huangtian litchi, so that more tourists can experience the unique agricultural products and beautiful rural scenery here. Through these efforts, we will continue to promote the development of Huangtian litchi and realize agricultural modernization and rural revitalization.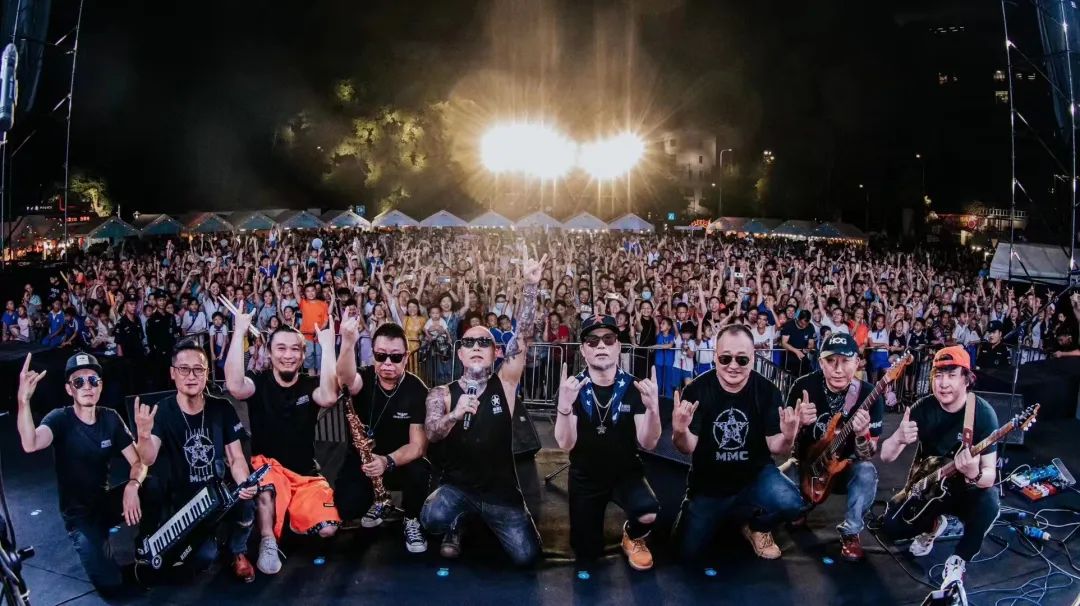 After the opening ceremony, the local music festival "Thunderbolt Music Festival" began! Many artists including the base band, the Little Troubled Family, Chen Shi and Chen Zun'an took the stage and presented wonderful performances. The atmosphere at the scene was very hot, and the audience was deeply attracted by the music and the wonderful performance on the stage, applauding non-stop, and the applause and cheers were endless.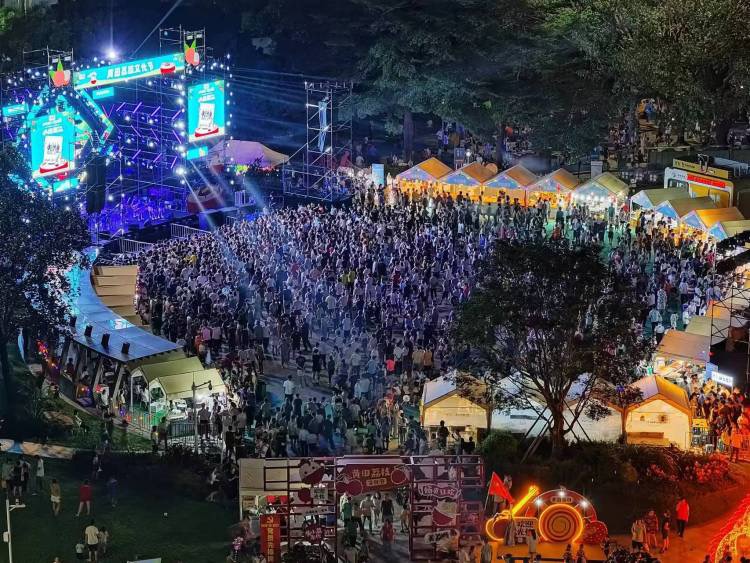 A variety of special agricultural products and authentic delicacies are available on site, making people mouth-watering. There are also many entertaining and interactive mini-games, which attract the audience to participate and add a joyful atmosphere to the whole market.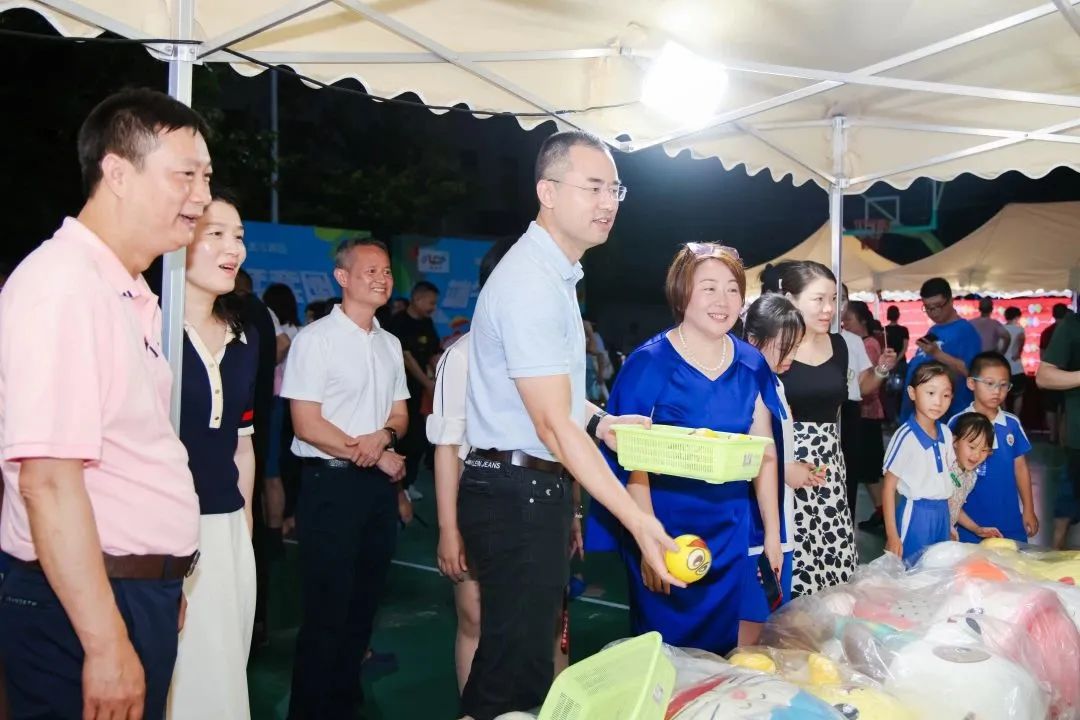 Not only the enthusiasm of the local audience was high, but tourists from other places, after tasting Huangtian lychees, were full of praise for its unique taste, tenderness and juiciness, and they had a deeper understanding and love for Huangtian's agricultural products and culture.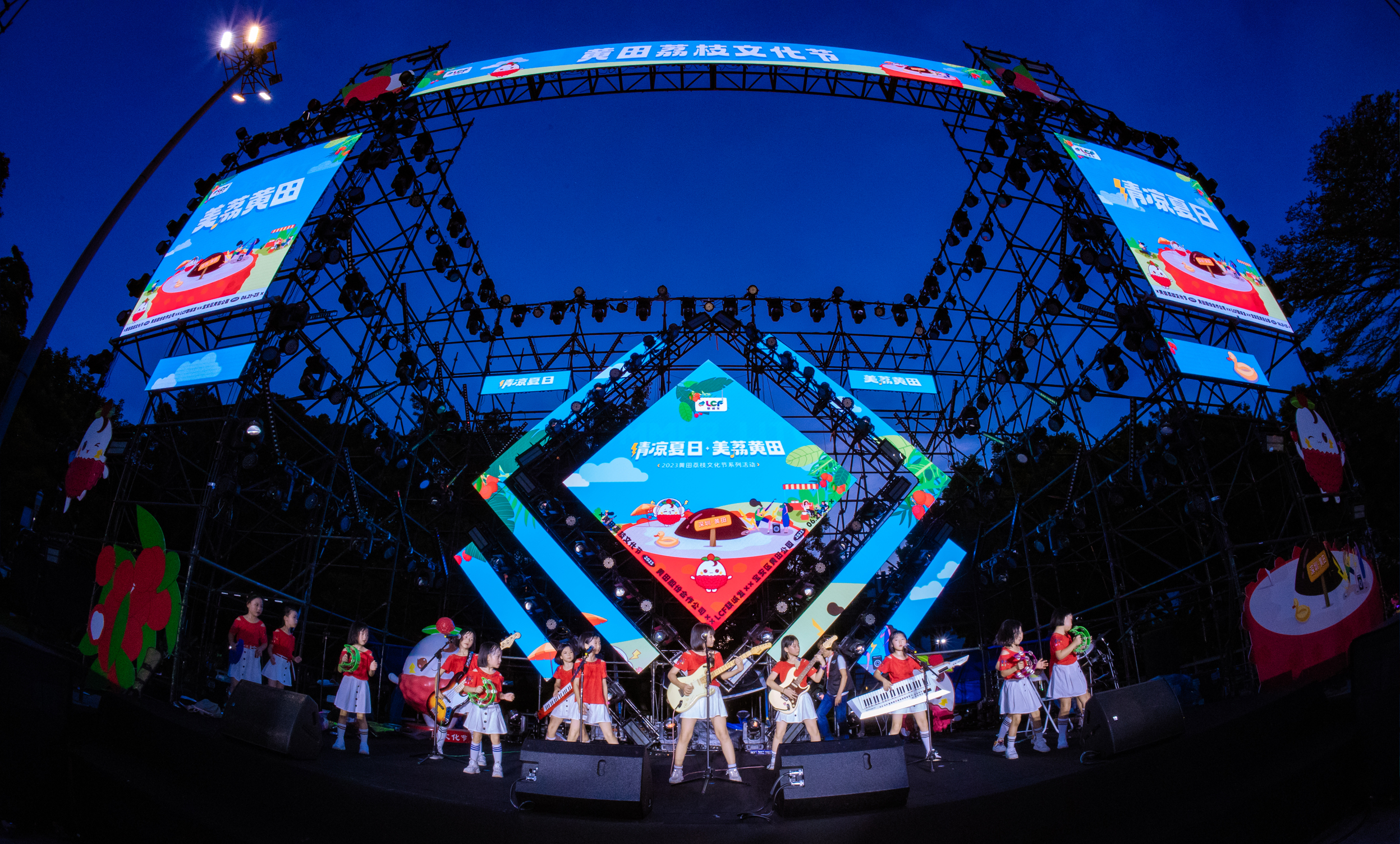 LCF proposed in 2017: to build a world-class integrated service provider of sound, light and intelligent manufacturing. It has been working hard on the performance business for six years, and launched the Dragon Art and Longteng series stage LED display products for the performance market, and successively provided for Jay Chou, Angela Chang, Mayday, Wei Li'an, Wu Bai, Yu Wenwen and other heavy star concerts provide creative LED display integrated solutions and stage LED screens, fluorescent sticks and other products. The Huangtian Litchi Cultural Festival is LCF's debut work. It is the first time that from design, choreography, artist coordination, to implementation, it has truly realized an integrated solution service provider. At the same time, it has established Sike Culture, which is specifically aimed at the entertainment performance market. Train services.


In the future, LCF will join hands with Sike Culture to continue to focus on technology and product innovation, to add new vitality and brilliance to various activities and performances around the world with better LED display products and stage display solutions, and to endow art and culture with technology More possibilities to contribute to people's better quality of life.