On December 24, the Christmas carnival night and year-end grand ceremony of LCF was held in the exhibition hall on the first floor of Venus Building, Shenzhen headquarters.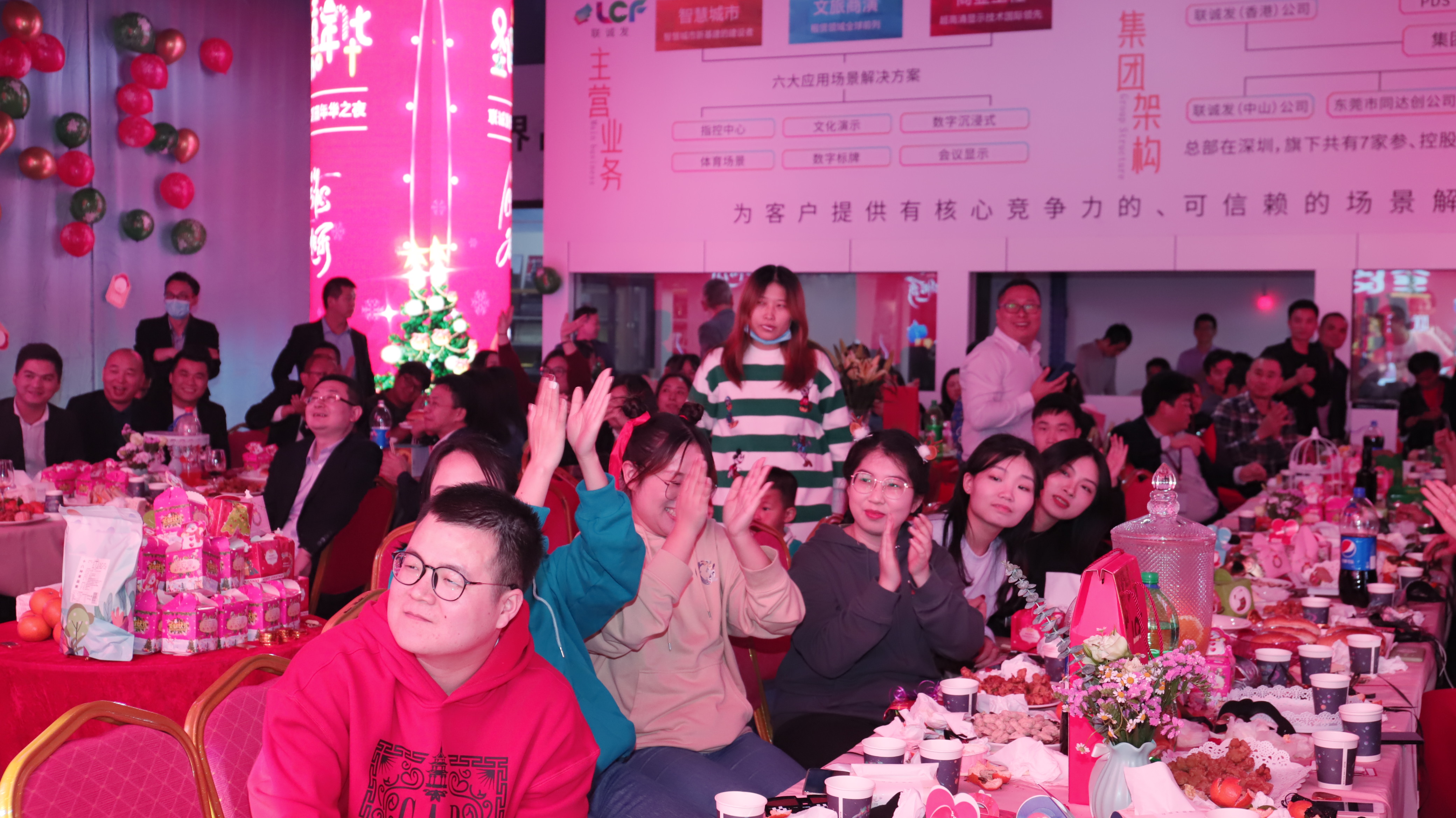 At the beginning of the activity, President Long Pingfang delivered a speech, expressing warm welcome and heartfelt thanks to all members of LCF family, and delivered an important speech on the development of LCF in 2021 and development direction and goals in 2022.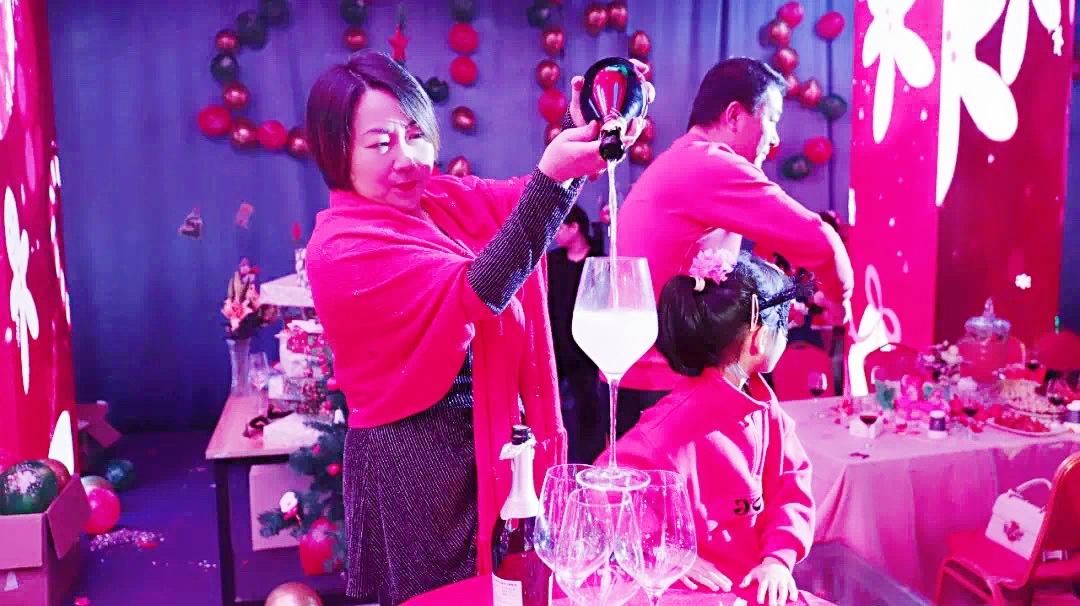 At the conference, LCF Chairman Huang Qingfeng and overseas partners sent Christmas wishes to LCF family members through remote connection and VCR video clips, and expressed expectations and wishes for the development of LCF.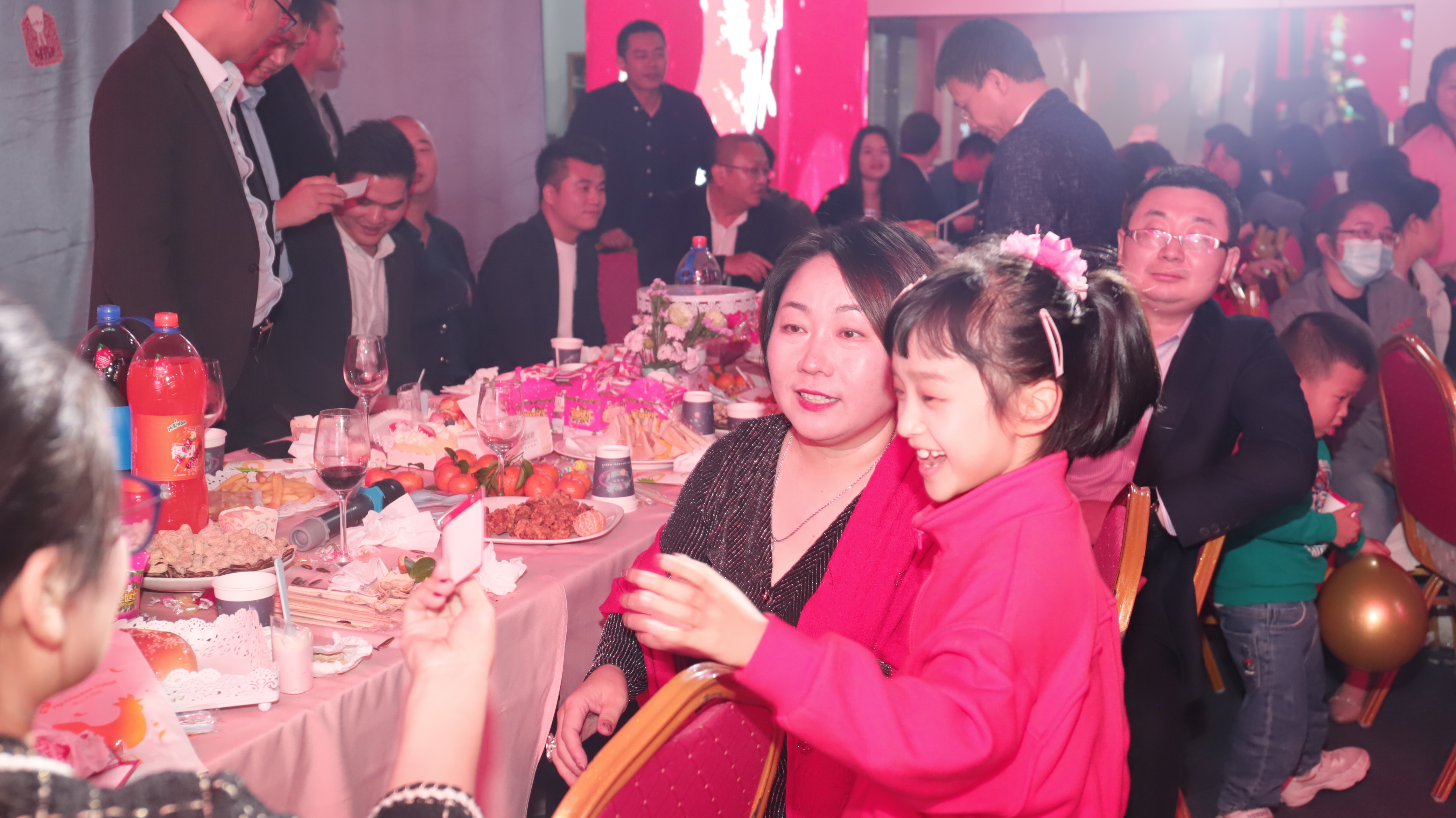 Legend has it that every Christmas Eve, there will be a mysterious old man driving a sleigh pulled by nine reindeer, from house to house to send gifts to children. And the Santa Claus from the "west" also came to our activity site, for everyone to give candy, peanuts, apples and other beautiful gifts.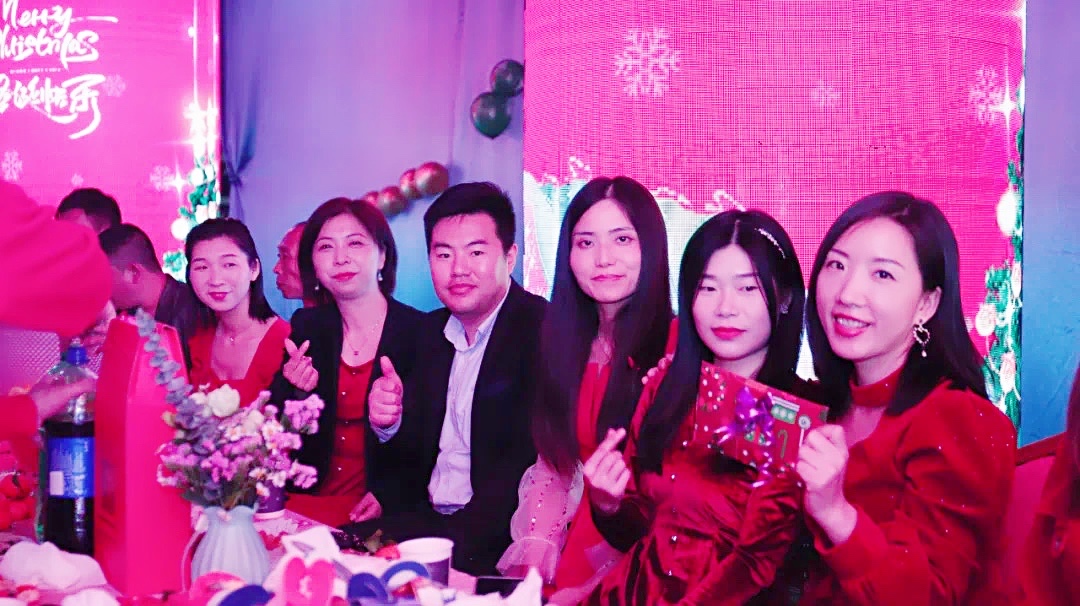 With a strong festive atmosphere, wonderful programs are indispensable to add to the excitement. At the event site, LCF's family members brought many wonderful programs to everyone, including tacit chorus, humorous sketches, lively and dynamic singing and dancing, and charming dance skewers. These carefully prepared programs are constantly exciting and overwhelming. It not only infects everyone in sight and hearing, but also gives everyone spiritual comfort and satisfaction.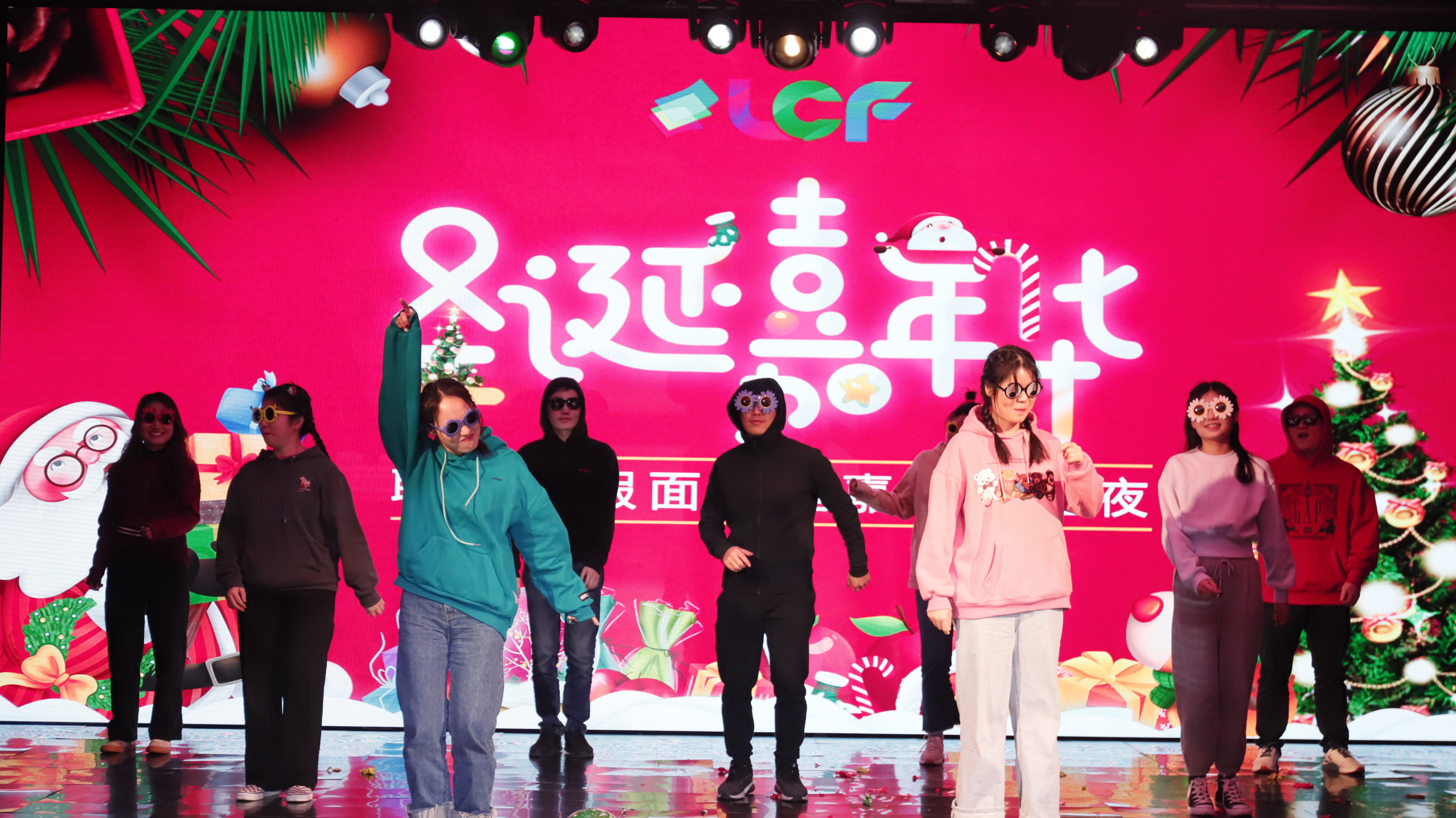 And the game activities interspersed in the show made the colleagues in the audience wholeheartedly involved. Waves of climaxes continued to appear, with singing, applause, and cheers intertwined, and the scene seemed to be a sea of joy. Amidst the laughter, the hearts of LCF's family became closer.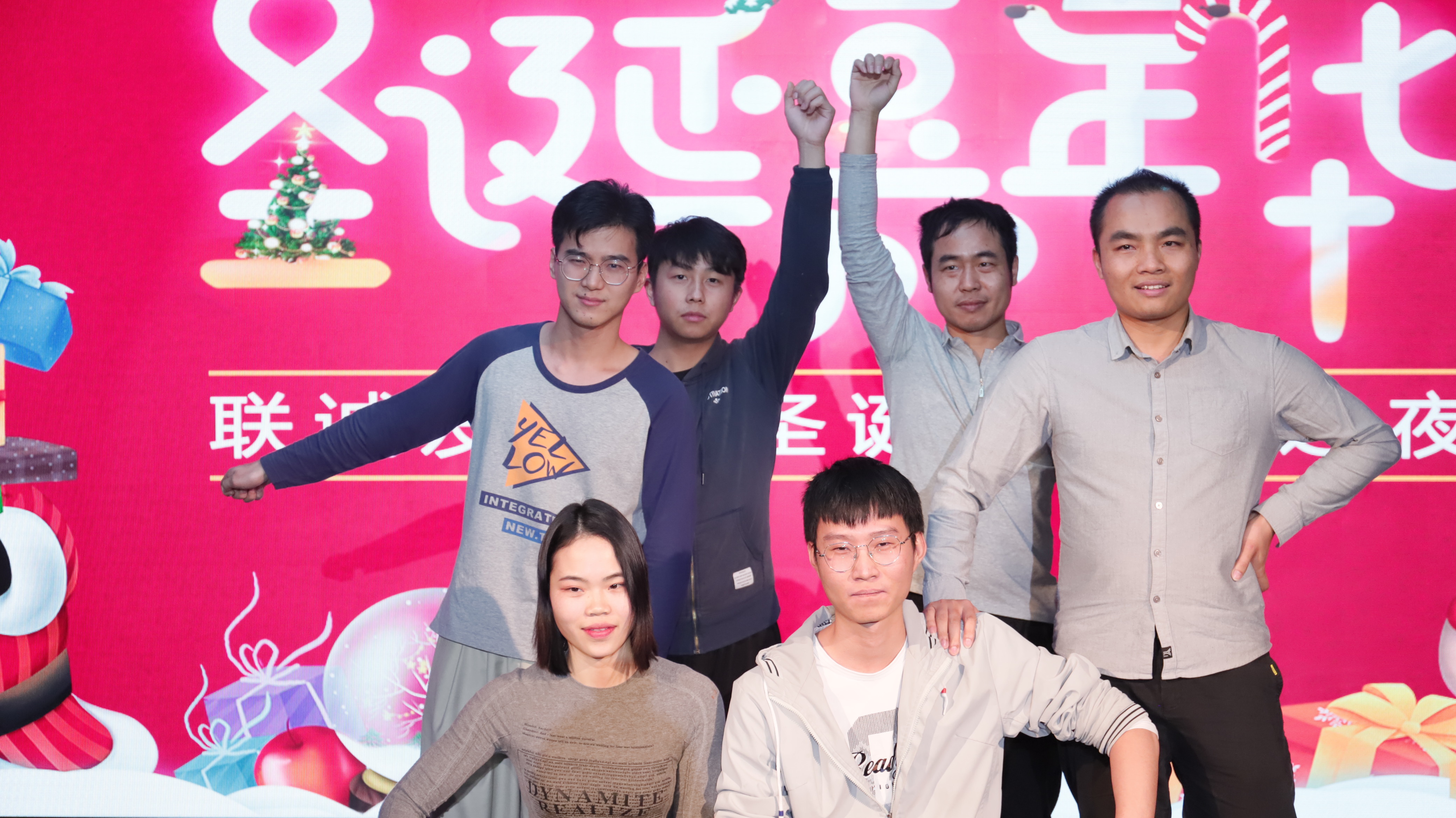 In addition to the wonderful performances, LCF also carefully prepared a wealth of Christmas gifts for the family, all kinds of high-end skin care products/cosmetics, gold jewelry, imported red wine and famous tea, etc., bag by bag, everyone can get it Soft hands, it can be said to return with a full load, it is very exciting.
Every year is brilliant, every year is brilliant. 2021 is a year full of harvest. Under the leadership of President Long Pingfang, all employees of LCF have made brilliant achievements with passion and sweat, and written a new chapter of the company's development with diligence and wisdom. Looking back at the past year, LCF has been growing and making remarkable achievements. LCF LED display screen and multi-functional smart light pole shine brightly all over the world, writing the brand story of "ingenuity and wisdom" with innovation and quality. All of these are inseparable from the efforts and hard work of every LCF staff, the trust and support of LCF partners at home and abroad, and the trust and choice of LCF users.
An excellent enterprise is inseparable from an excellent team and elite. At the event site, we witnessed the birth of LCF 2021 Outstanding Employees and shared their moment of honor together!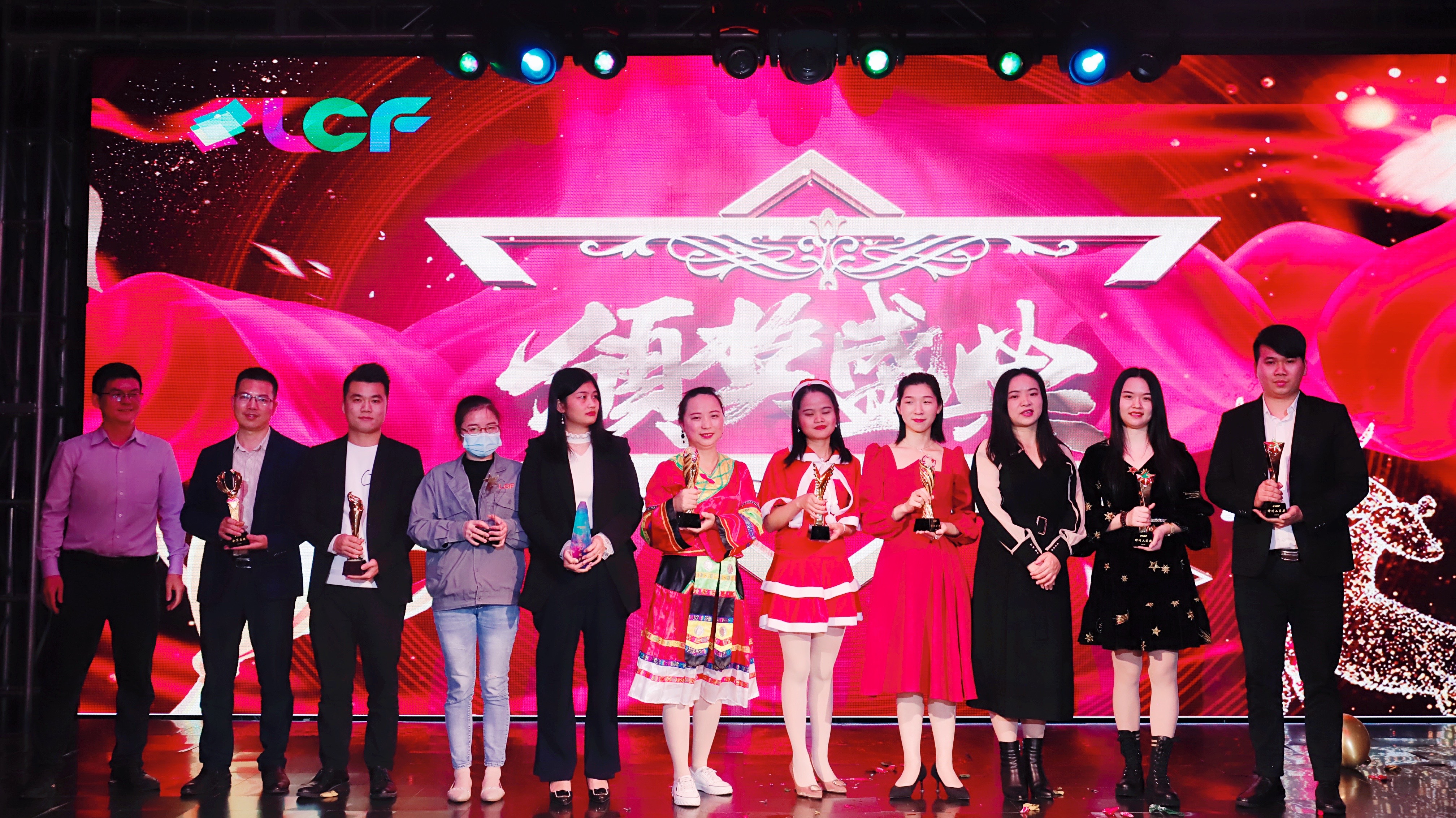 Happy time always flies, the night of LCF Masquerade Christmas carnival and year-end grand ceremony came to an end in laughter. In the future, we will work together to forge ahead and write a beautiful chapter of tomorrow together.