On the afternoon of May 14, 2021, organized by Shenzhen Smart Pole Industry Promotion Association, more than 10 units including Unilumin Technology, Leyard, Alto Electronics, Lianchengfa, Wobit, Chuangsite, Deep Inspection and etc. attended the event The "Smart Pole LED Display Technical Specifications" group standard seminar was held ceremoniously. Delegates at the conference actively provided suggestions and suggestions, mainly discussing the content of the draft standard document one by one, and conducting in-depth exchanges and research on the professionalism, technicality, rationality, representativeness, and multiple angles and latitudes of the smart bar display technology.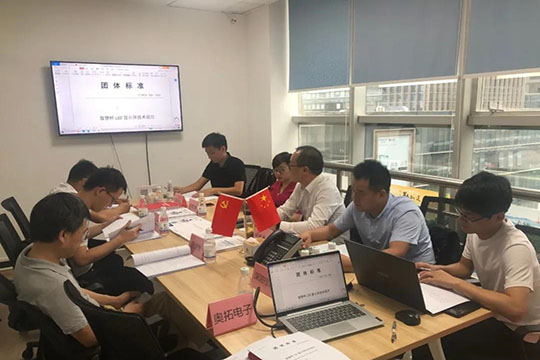 The smart pole LED display screen occupies a pivotal position in the entire smart pole hardware and software system. It can realize video playback, real-time dynamic information release, advertising and other functions, and is widely used in urban business circles, smart park streets, scenic spots, etc. Places play a key role in enhancing the image of the city.

The meeting focused on the group standard of "Smart Pole LED Display Technical Specifications" divided into seven parts: 1 scope, 2 normative references, 3 terms and definitions, 4 classification, 5 technical requirements, 6 inspection rules, 7 packaging, transportation, and storage. And clarify the time schedule and related plans for the standard in the next step. The purpose is to improve the standardization and standardized design and production of smart pole LED displays through seminars, improve the safety and reliability of smart pole LED displays, promote the quality of smart pole LED displays, and promote smart pole LED display technology healthy growth.