In September, Jay Chou, Wu Bai and Zhang Shaohan toured in Taiyuan, Suzhou and Quanzhou respectively. These brilliant music audio-visual feasts seem to set off a huge wave through time, allowing countless fans to relive the melodies that once accompanied them through their youth. At this exciting moment, LCF LT series LED transparent screen and smart field-controlled glow stick became the finishing touch of the concert, creating a very modern sense of technology, dream-like cool stage effects, bringing a shocking audio-visual double enjoyment to the audience.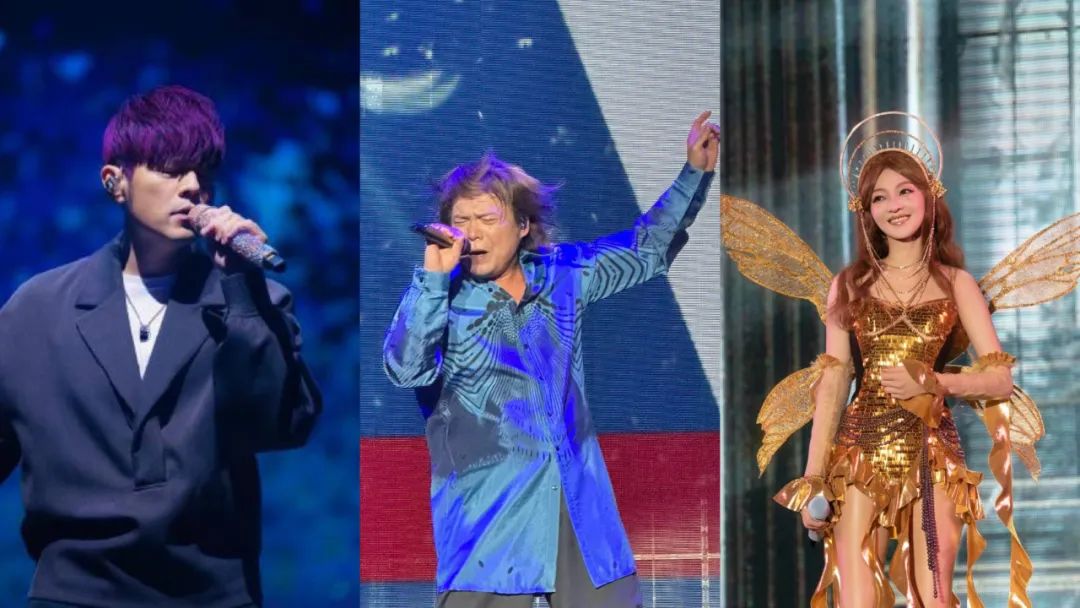 WuBai China Blue ROCK STAR 2023 Tour Suzhou Station
On September 22-23, Wu Bai China Blue ROCK STAR 2023 Tour Suzhou Station was grandly held at the Suzhou Sports Center Gymnasium, bringing an unprecedented music event, tens of thousands of enthusiastic fans gathered in this rock hall, bringing enthusiastic cheers, applause and the most sincere love to Wu Bai.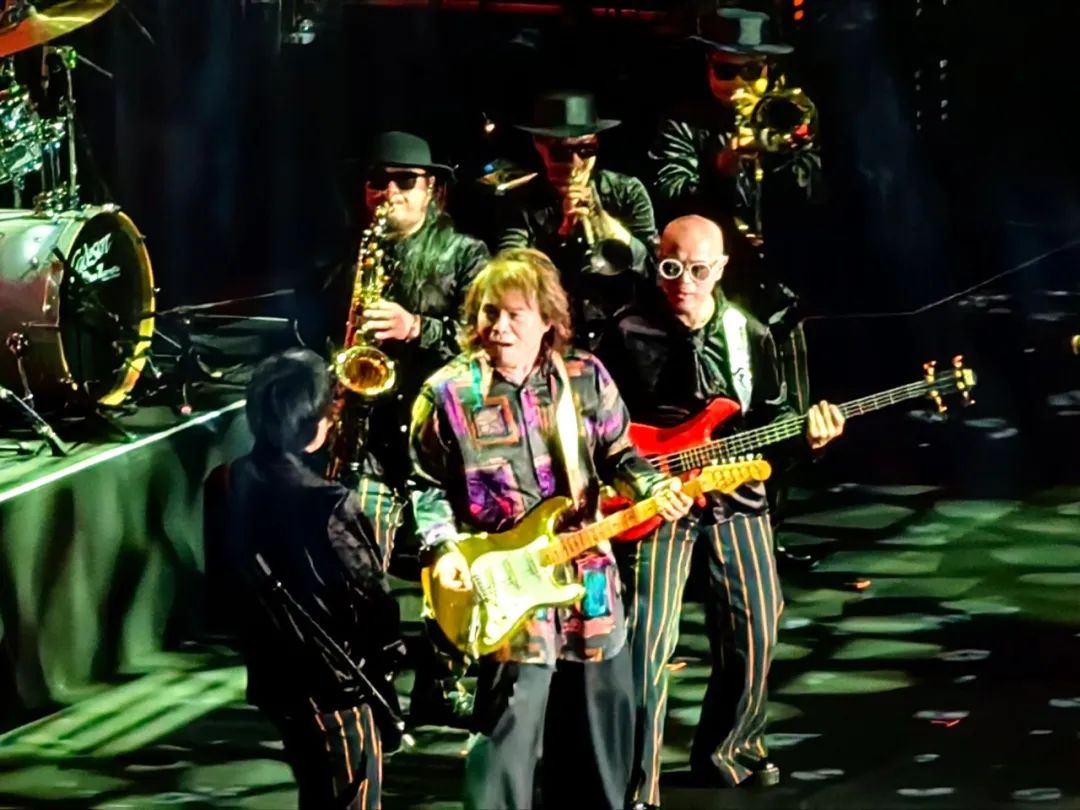 Wu Bai has always maintained a good state in the concert, with the fullest mental outlook and his unique voice and performance style, he interprets each song to the fullest. His stage expression is extremely strong, through continuous interaction with the audience, he drives the atmosphere of the audience, infects every audience with endless enthusiasm and energy, and makes the whole concert a vibrant and fanatical music party. In addition, the on-site arrangement is also quite careful, the stage design of the performance is excellent, and the dance effect is amazing. The 300㎡ LCF LT series LED transparent screen on the stage constantly changes the cool picture and scene, coupled with the ingenious use of lighting and special effects, it shines alternately, echoing and integrating with Wu Bai's songs, adding dynamism and rhythm to the entire concert, and also bringing the audience a double enjoyment of sight and hearing.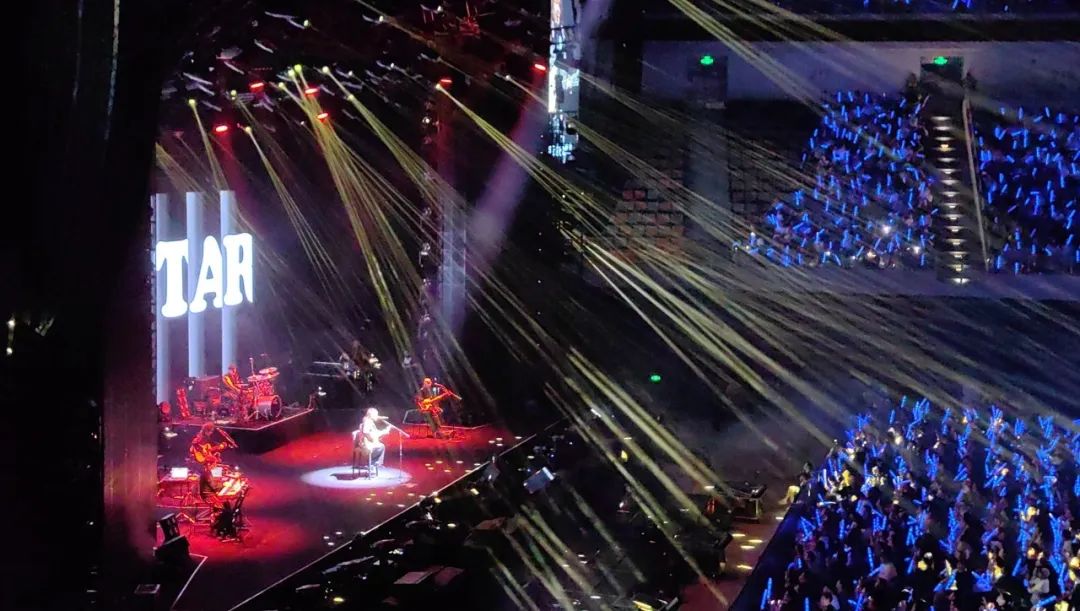 Wu Bai's concert is not only a musical feast, but also a touch of the heart. His very existence is full of magic, even if he just stands on the stage without opening his mouth, it is enough to move the audience. At the end of the concert, Wu Bai's music blended with the emotions of the audience, and he infected countless people with his energy, ignited their inner passion and desire, and became a beacon for people to rediscover themselves and rekindle hope, and also became the sustenance and support of their hearts.
ZhangShaohan's "Fable" world tour Quanzhou station
On September 23, in the Quanzhou Strait Sports Center Stadium, nearly 30,000 spectators cheered warmly, Zhang Shaohan's fable tour Quanzhou Station officially kicked off. On the stage of "Fable", Zhang Shaohan perfectly expresses the emotions and themes of each song with excellent interpretation ability and creative stage design, showing a moving stage charm and confidence. Her form and singing voice blend to form a complete her, showing her tenacity, agility, bravery, and fearless spirit. After going through the test of wind and rain, she still maintains a hot charm.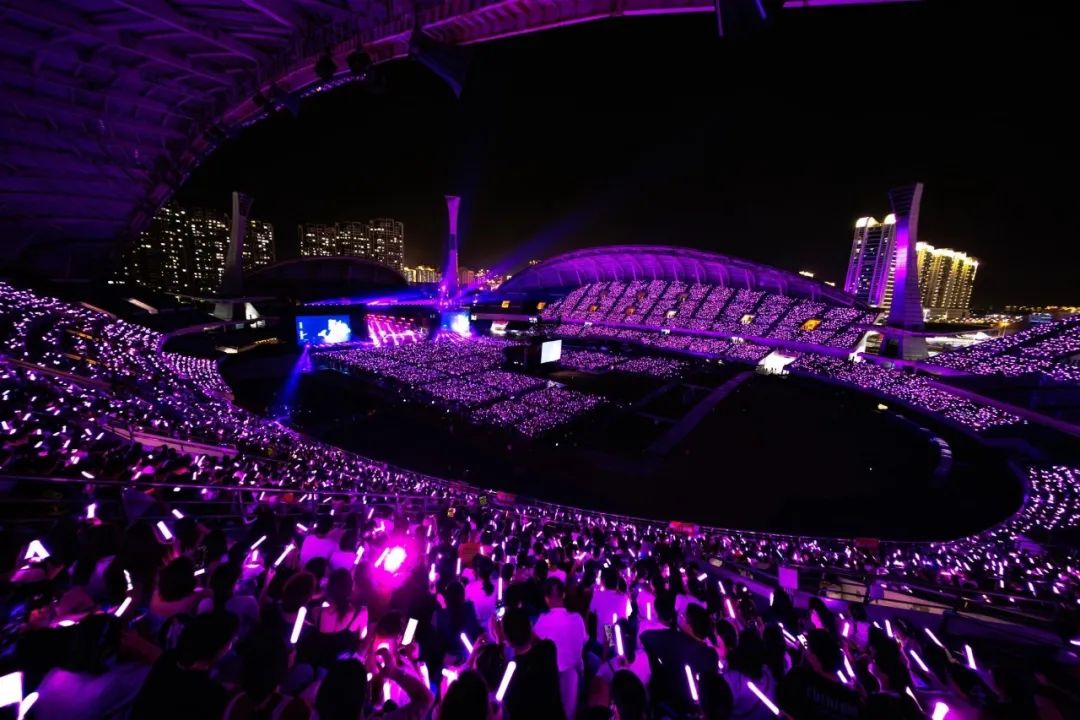 Zhang Shaohan's visual presentation of the stage has always been a highlight of every of her concerts. This "Fable" look not only continues her usual fashion style, but also boldly pursues breakthroughs. At the concert, she switched between diverse styles such as the queen of spades full of aura and firepower, the beautiful and holy goddess of ancient mythology, the silver and futuristic Ex Machina, and the elf with crystal clear gilt wings, and these bright and futuristic looks were highly evaluated.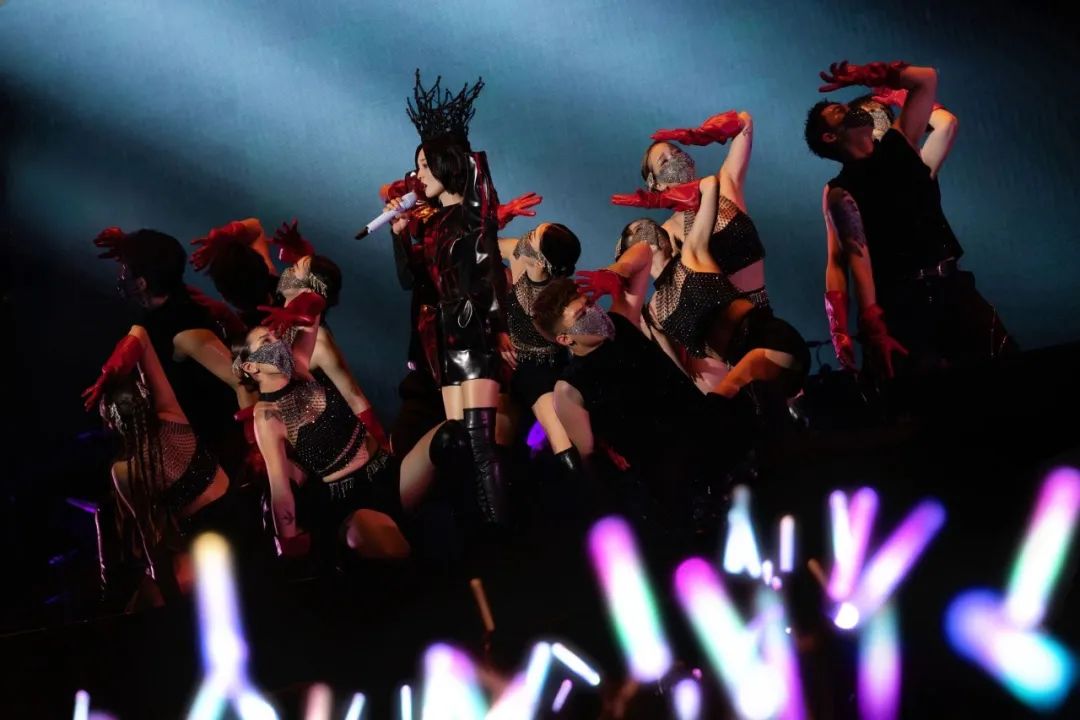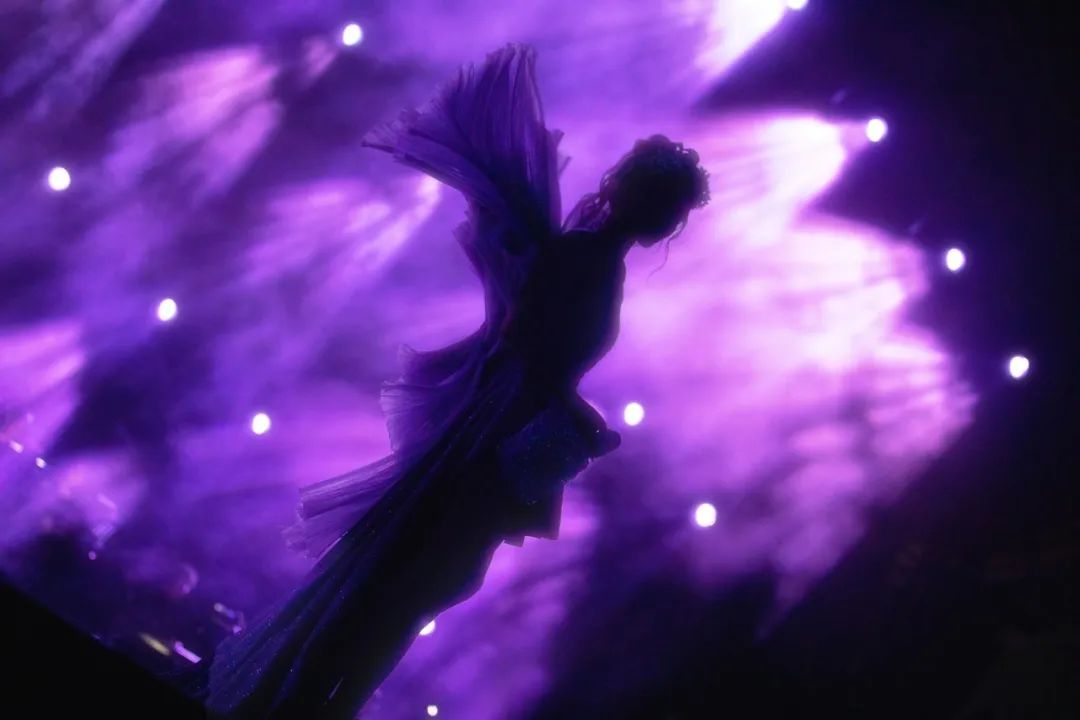 At the concert site, LCF 1300㎡ LT series LED transparent screen made a stunning appearance, with ultra-high-definition display effect and excellent color reproduction ability, perfectly displayed and amplified the details of the concert, integrated with the scene, and changed the picture content with the rhythm of the music, instantly "ignited" the scene atmosphere, and created an immersive entertainment space for the audience. With highly clear screen displays, high-tech stage installations and wonderful live performances, LCF LED display products once again let the audience enjoy an unparalleled audio-visual feast.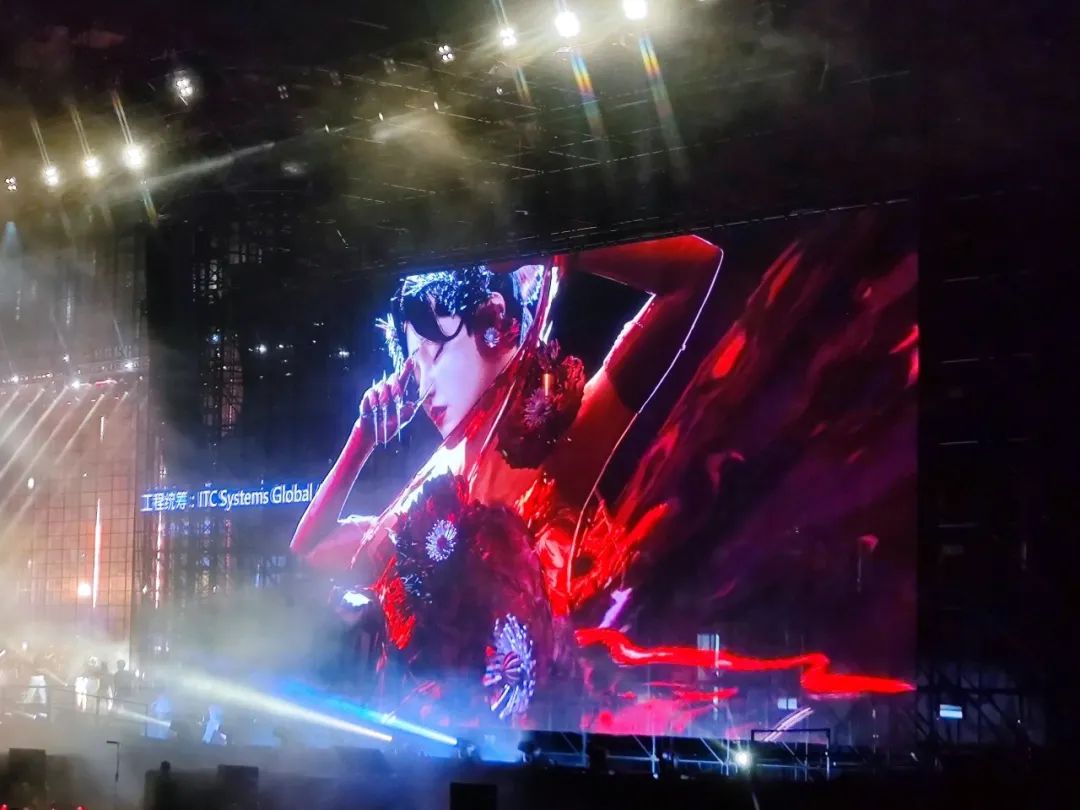 LCF LT series LED transparent screen has excellent display effect, which can reproduce rich color, high restorability, and more vivid picture images; At the same time, it has the advantages of ultra-thin, high definition, high stability, super waterproof, easy installation, etc., with innovative quick lock design, it provides a variety of stage creative splicing shapes, becoming an indispensable weapon for stage designers, and is the best choice for all kinds of indoor and outdoor stage interpretations, concerts, music festivals, and cultural evenings. As a professional stage display product, LCF LT series transparent screen has been widely used in various large-scale performances and celebrations around the world, as well as in the concerts of stars such as Jay Chou, Zhang Shaohan, Mayday, Wu Bai, Yu Wenwen, Zhang Huimei, and Pain Band, and has won unanimous praise from customers and audiences at home and abroad.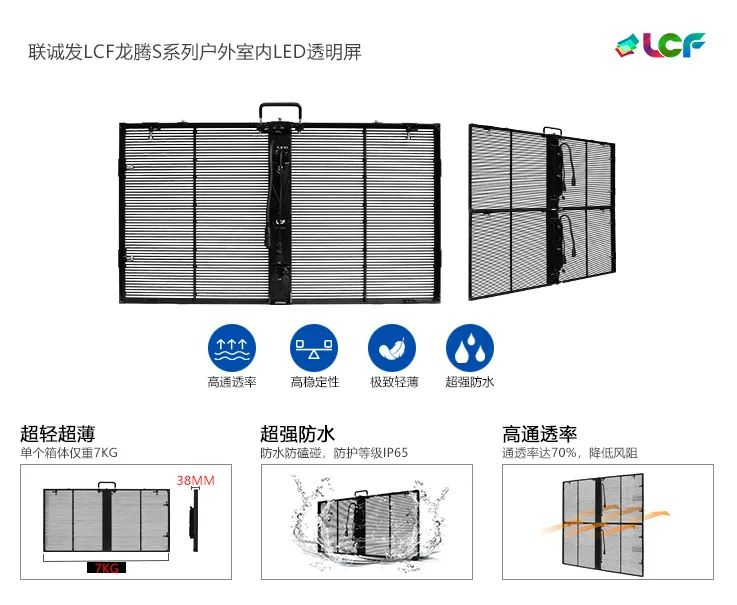 Zhang Shaohan's concert is not only a gourmet feast of music, but also a visual ultimate enjoyment. She perfectly integrates music and shape in a unique way, showing the audience a beautiful and splendid picture, allowing the audience to immerse themselves in it and enjoy every moment!
Jay Chou "Carnival" World Tour Taiyuan Station
From September 21st to 24th, Jay Chou's "Carnival" World Tour Taiyuan Station held four consecutive wonderful performances at Shanxi Sports Center Stadium. With his outstanding musical talent and eye-catching stage expression, Jay Chou led the emotional trend of more than 80,000 fans inside and outside the venue, immersing the entire venue in the warm atmosphere he created.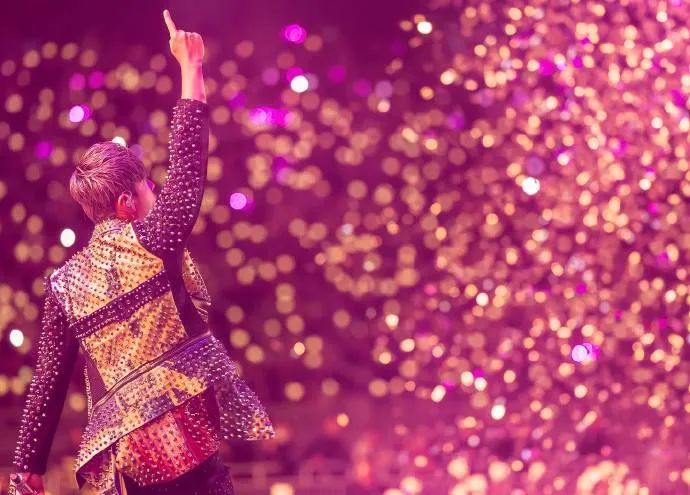 Jay Chou's "Carnival" world tour showcases a high level of professionalism and innovation in every detail from stage design to prop installation. The dazzling lighting and shocking laser show on the stage, combined with the immersive stage created by LCF giant screen and creative spherical screen, are like twinkling stars in the starry sky, bringing the audience a magical journey of exploration. The LCF large screen does not present superior visual effects, but also perfectly integrates with stage lighting, pyrotechnics and other elements, bringing the audience into a very emotional environment, sometimes soft and warm, sometimes passionate, creating a magical and romantic audio-visual feast for the audience.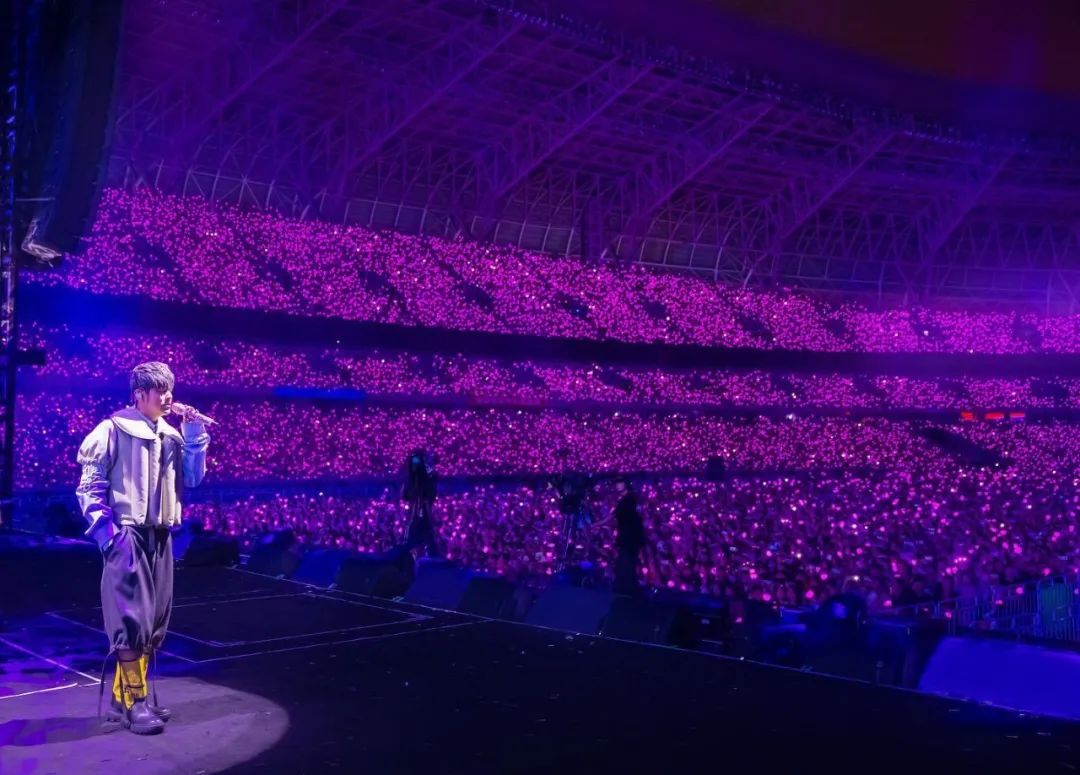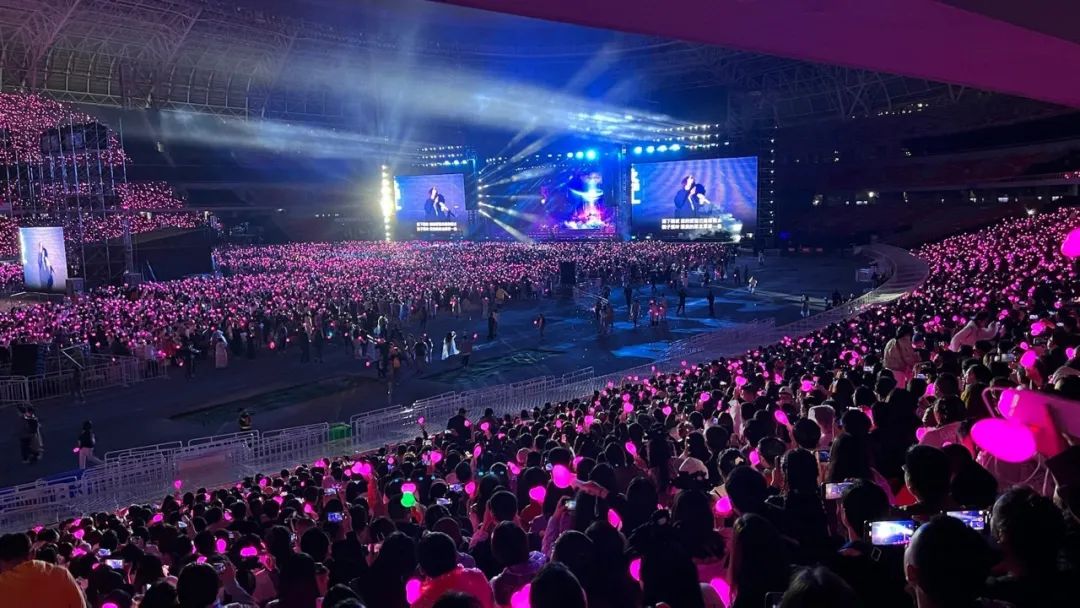 At the concert, LCF 220,000 smart field-controlled glow sticks became an important medium to carry the enthusiasm and interaction of the audience. The intelligent glow stick interactive system independently developed by LCF consists of tens of thousands of LED luminaires to form a large screen with a large area, and uses wireless technology to control each LED highlight to achieve stepless RGB color change. At the same time, it supports group control of the whole scene, regional control of the zone, point-to-point control, and DMX, MIX protocol output, which is perfectly suitable for all performance scenes, so it has appeared in star concerts, music festivals and large-scale performance activities such as Jay Chou and Zhang Shaohan several times.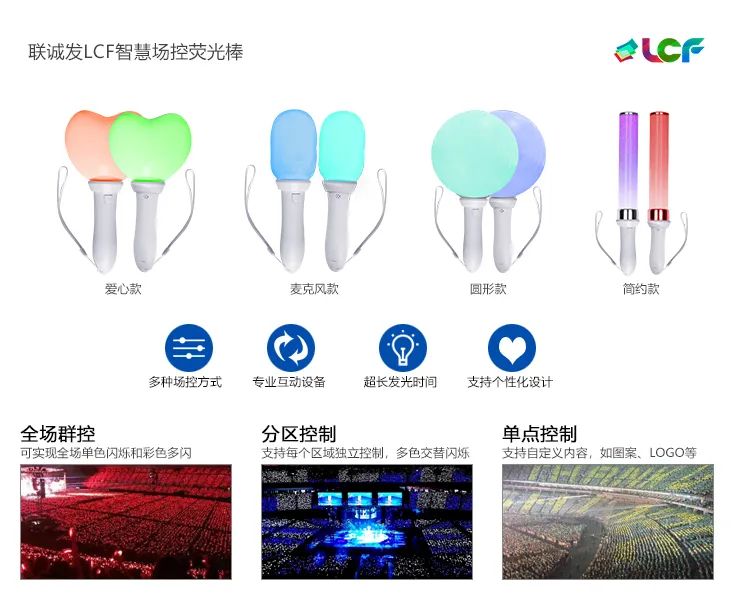 Cantata, sea of pink lights, soul screams... This has always been an unforgettable symbol of Jay Chou's concert. When the audience waved the love glow sticks to the rhythm of the music, with the rhythm of the music, and at the same time changed colors neatly, the entire venue sometimes turned into a sea of pink lights, sometimes flashed into a blue ocean, sometimes converged into a purple sky... Create a visually striking space of light and shadow. Climactic screams and warm choruses, under the clear sky of the bright moon, the breath is breathless. People on and off the stage danced and shouted together, injecting new impetus into the concert and adding an even more unforgettable memory.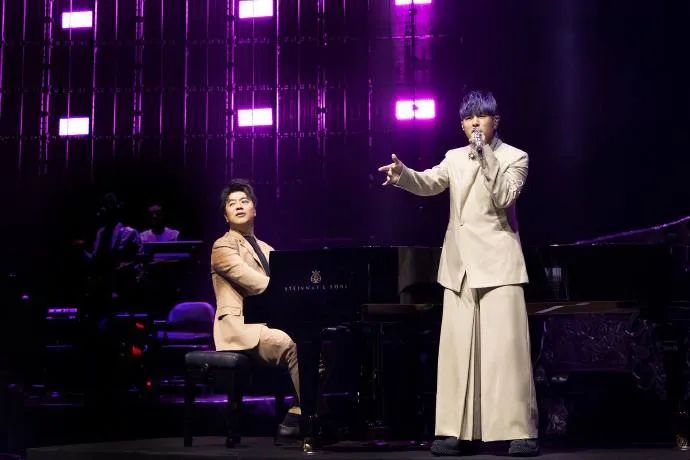 In a number of activities in September, LCF LT series LED transparent screen and field-controlled glow stick series products perfectly completed the stage display task with excellent performance, living up to expectations, and won unanimous praise and high popularity from the organizer and the audience. The organizers of the major events praised the performance of LCF products and said that they would continue to cooperate in the future. This is the best affirmation of the hard work of LCF team, and it is also a high recognition of LCF's excellent product quality and professional service.
In the future, LCF will continue to focus on technology and product innovation, and is committed to providing better LED display products and creative solutions for stage art, helping the wonderful presentation of each performance in an all-round way, and using technology to give art, culture and life more possibilities.