Since March this year, the COVID-19 epidemic in China has continued to ferment, with asymptomatic cases increasing and spreading to half of The country, especially Hong Kong, Shenzhen and Jilin provinces, which are the hardest hit areas of the epidemic. The new outbreak has touched the hearts of people all over the country. When one party is in trouble, all parties provide support. While doing a good job in epidemic prevention, LCF pays close attention to the development of the epidemic and contributes more to the fight against the epidemic with practical actions.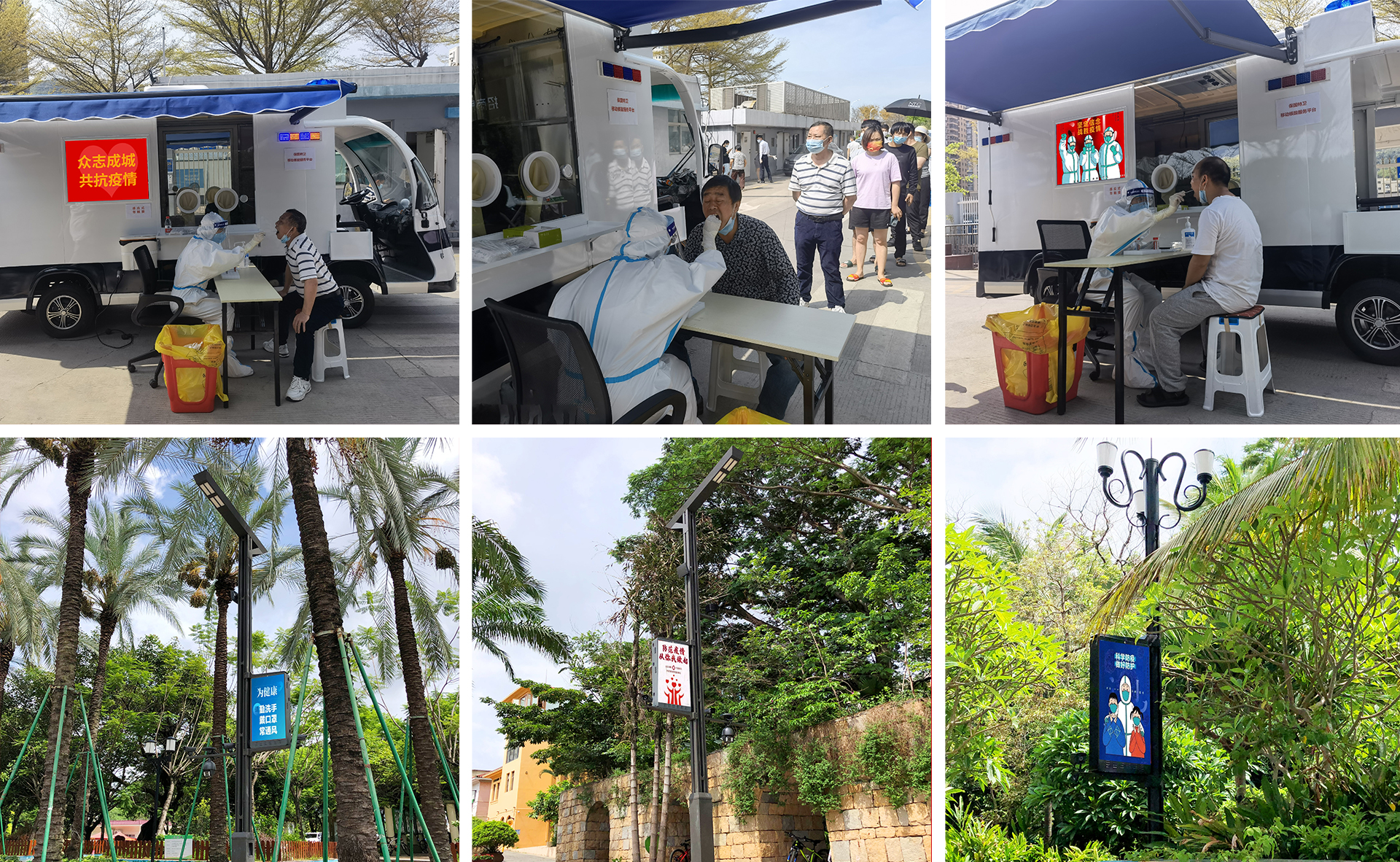 Since the outbreak of the epidemic, LCF's comprehensive smart city solution has provided a strong guarantee for epidemic prevention and control in Shenzhen. Recently, shenzhen TV station city channel in the news program, the relevant content was reported.
According to reports in shenzhen Longgang Vanke square nucleic acid testing point, rely on LCF 5G multifunction wisdom light pole, in mandarin, cantonese, hakka, English and other languages to remind residents for nucleic acid detection, at the same time in multi-functional intelligent LED screen playback and epidemic prevention information, on the whole community has played a very big role in the epidemic prevention and control work. In addition, lian cheng with wisdom city integrated solutions help shenzhen epidemic prevention and control, also won the municipal people's representative, shenzhen wisdom industry association for the advancement of the President won the thumb up and recognition, he points out that lian cheng send 5G multi-functional intelligent light pole combines many functions in one, play a big role in the middle of the wisdom urban construction, not only can promote the city is beautiful, and in the midst of the outbreak, Also played a positive role.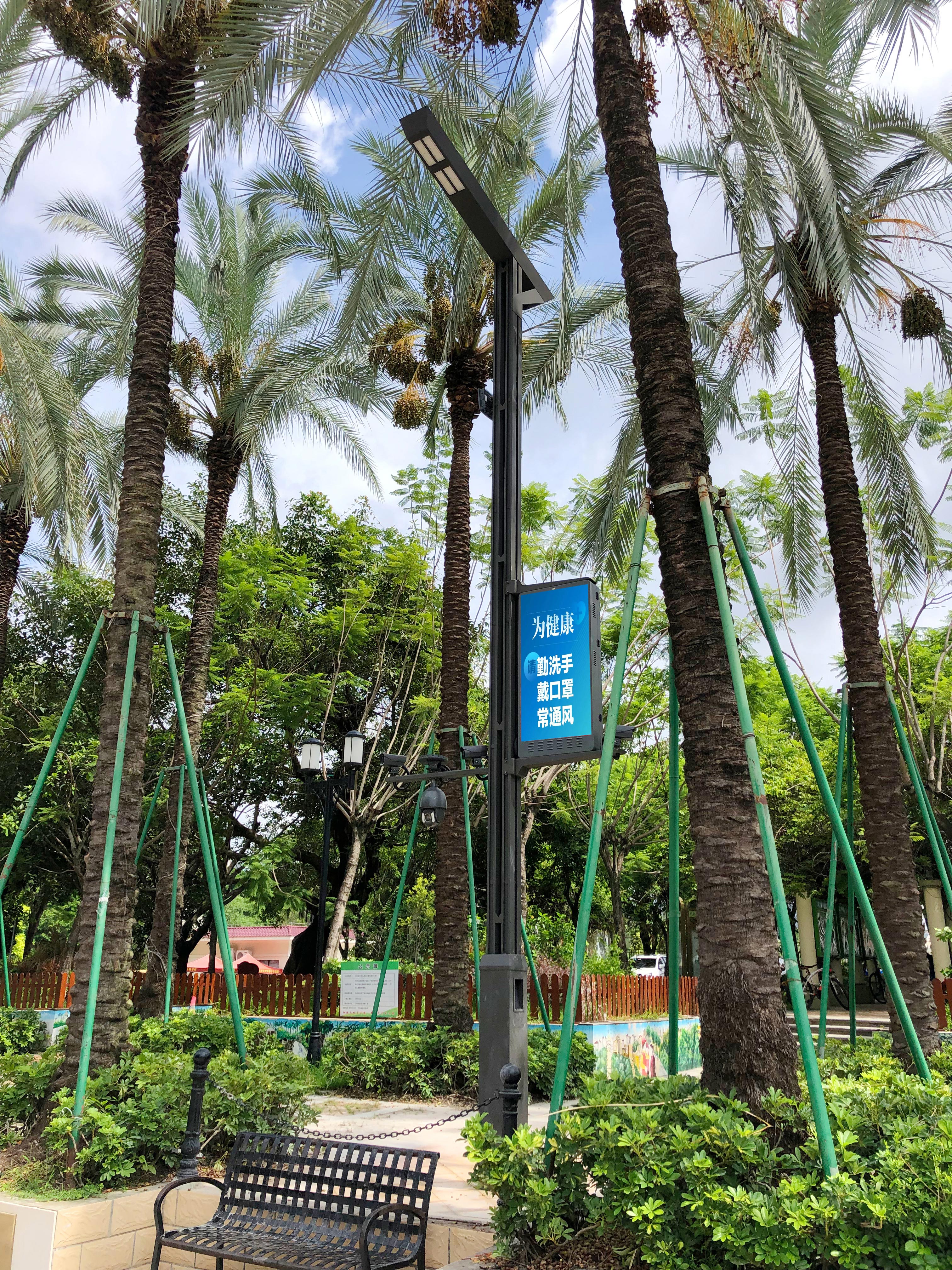 LCF has always been one of the leading companies in the field of smart city construction in China, especially in the 5G multi-functional smart light pole industry. A smart pole ecosystem that integrates functions such as , wireless WIFI, unmanned driving, and vehicle-road collaboration, combined with Lianchengfa's self-developed LED light pole screen, smart pole cloud management platform, LED industry command center solutions and other technical achievements, through the pole Screen IoT has built a comprehensive "cloud + terminal" solution for 5G smart cities based on smart poles, and has created a large number of classic cases in the construction of 5G smart cities in Shenzhen, Nanjing, Hainan and other places.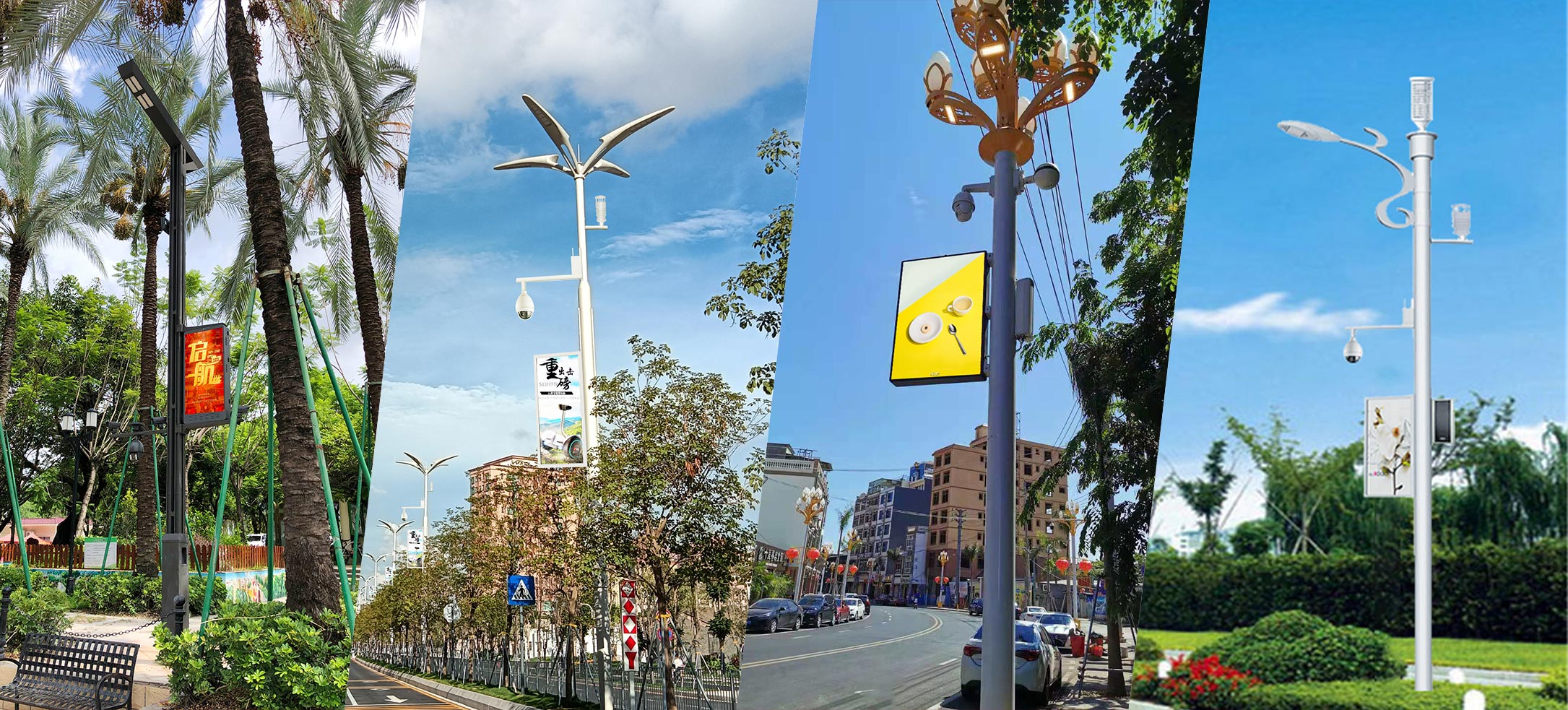 In addition, LCF full-color LED vehicle display and other advanced equipment also provided practical and effective help for Shenzhen Bao'an epidemic prevention and control. Relying on the technical research foundation and R&D capabilities in the field of LED full-color display for many years, LCF cooperated with SenXunda Electronics to create an ultra-high-definition vehicle display for dozens of epidemic prevention vehicles in Baoan, Shenzhen. The vehicle display is ultra-thin and ultra-high refresh. It has the characteristics of high efficiency, super ventilation, good heat dissipation, waterproof and shock resistance, and perfectly realizes 4K/8K ultra-high-definition display. It provides a high-quality information display medium for Bao'an's epidemic prevention and control and on-site nucleic acid testing information broadcasting, data analysis, data display, visualization, etc., effectively improving the work efficiency and quality of on-site nucleic acid testing, and protecting the lives of the people. Health helps.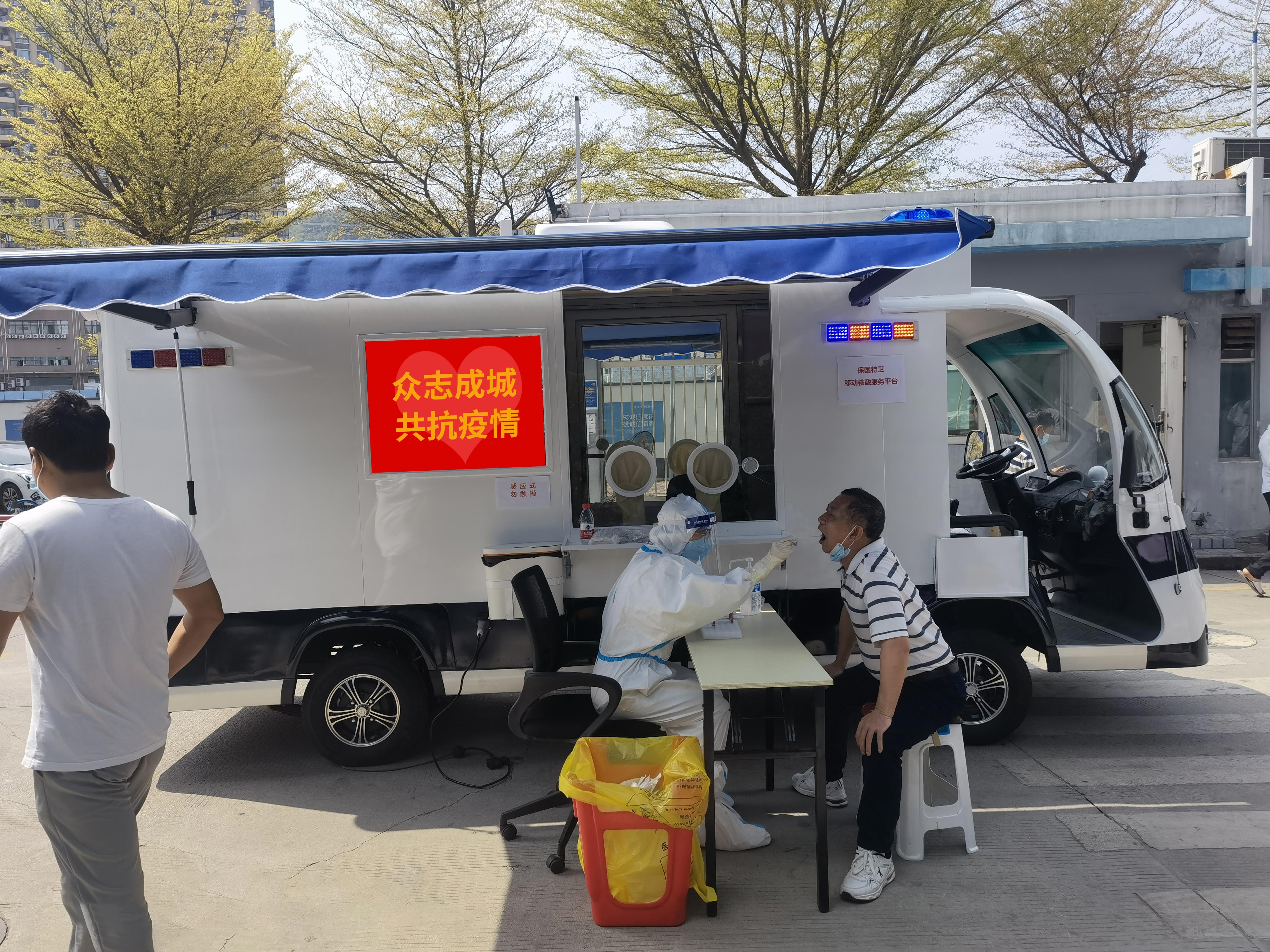 Shenzhen Senxunda Electronic Technology Co., Ltd. was established in 2002. It has signed a long-term industry-university-research scientific and technological cooperation relationship with Shandong University. It has established national key experimental bases in Shenzhen, Shandong and other places, and has a research and development team led by national doctoral supervisors, professors and experts. There are dozens of people, and the products independently developed are widely used in public security and armed police forces. During the epidemic prevention and control period, Jiang Zhiyong, chairman of SenXunda Electronics, contributed dozens of anti-epidemic vehicles to the epidemic. At the same time, he was brave as a "retrograde" and willing to be a volunteer. This spirit of selfless dedication is worthy of recognition and praise. !

As a national-level specialized and special new little giant enterprise, in the process of fighting the epidemic, LCF has been committed to contributing to epidemic prevention and control across the country with advanced LED display technology and solutions. The smart city "cloud + terminal" comprehensive solution and ultra-high-definition vehicle screen display system successfully applied by LCF this time is a powerful proof that LCF is fighting the epidemic with scientific and technological strength.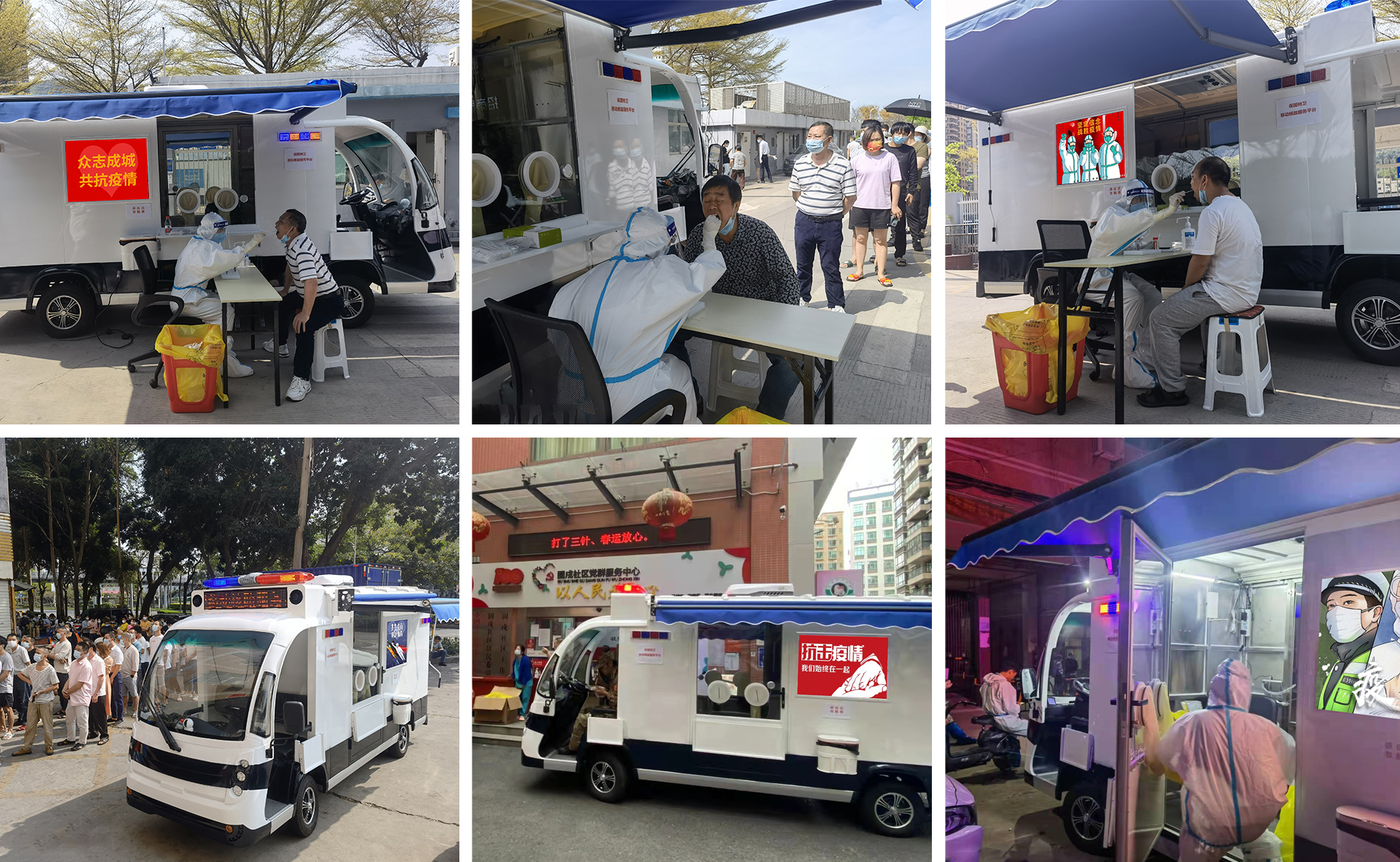 At present, the situation of epidemic prevention and control is still severe, and LCF hopes that this war without gunpowder smoke can end as soon as possible. Let us help each other with practical actions. While doing our best to support the fight against the epidemic, LCF will also continue to promote technological and product innovation, and provide better products and better solutions for smart cities, smart government, smart Medical and other development assistance, to escort people's lives, health and a better life.