Since 2021,
With the spread of COVID-19 vaccines
The global epidemic is gradually stabilizing
Business activity resumed
LED display market demand picked up
Especially in the LED stage rental field
The industry as a whole shows a trend of rising against the trend
LCF's global market is also recovering strongly
As a leading enterprise in the field of LED leasing
LCF always insists on product and technological innovation
Integration of "culture + technology + creativity + sound and light" elements
To form a unique integrated solution of culture and commercial performance
For film and television shooting, entertainment performance and cultural travel industry
Development offers more possibilities
Continue to lead the process of stage show development
……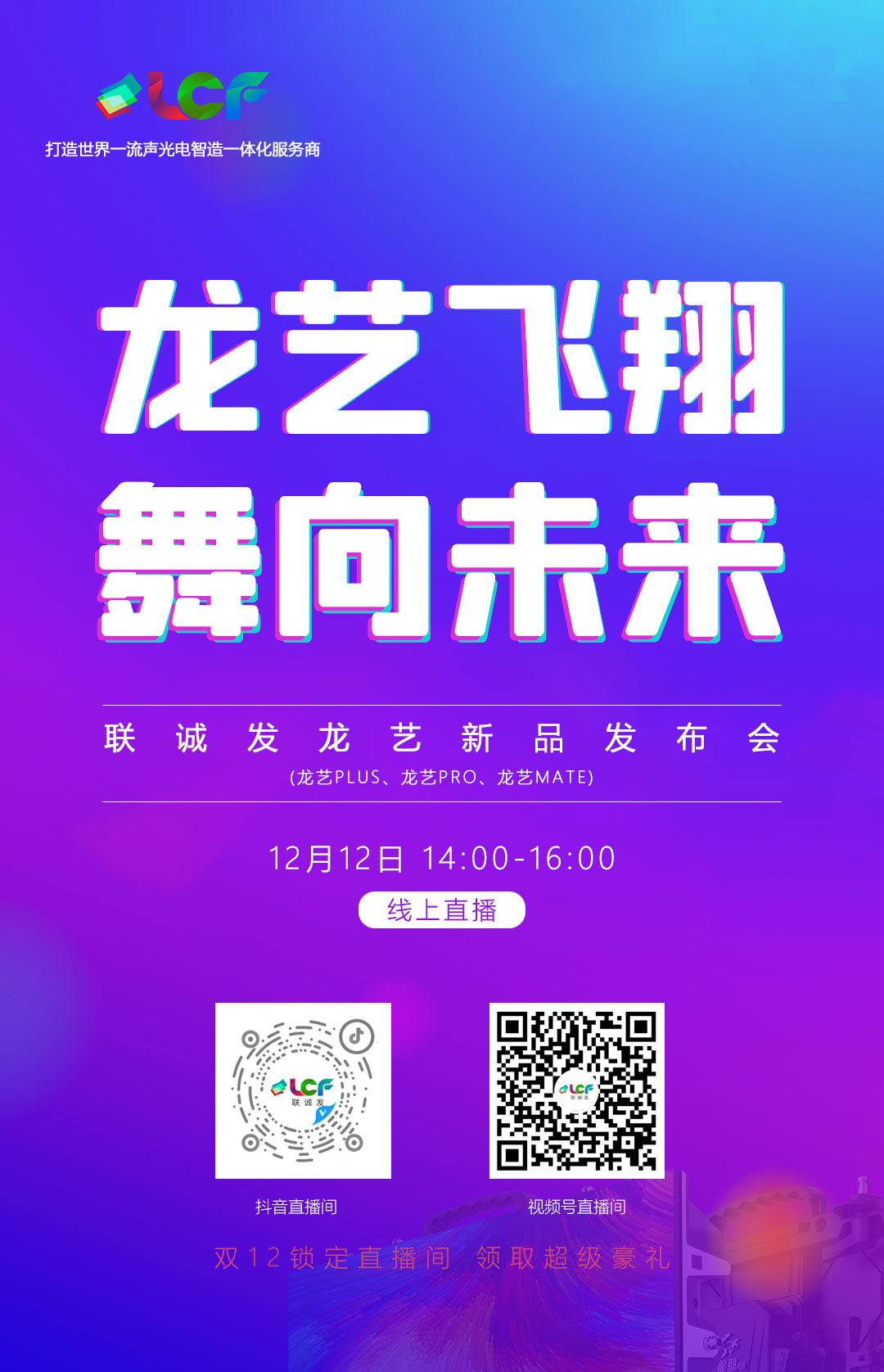 [Live-stream Preview]
14:00-16:00, Sunday, December 12, 2021
[LY-Series Release, Dancing with Future -- LCF New Release Conference of LY-Series Display]
Online live streaming is officially open
LCF invites you to witness the new era of stage art display together!
[Highlights of Live Stream]
How big is the LED stage rental market?
What are the new changes in the industrial layout of LCF?
What are the touching stories in the development process of LCF?
What are the characteristics of LCF LY (PLUS/PRO/MATE)?
What are the preferential policies for ordering on site?
How to "0" yuan trial new product?
...
There are also industry giants on the scene, as well as a variety of gifts, blessing bag distribution
...
Double 12 this year
LCF will be there for you!